Sea Purity hosts a "Best Ideas Dinner" each quarter at our neighborhood clubhouse overlooking the Pacific Ocean.  As a result of hosting these periodically during the past 20 years, I have strengthened my contact base significantly including some of my most valuable relationships, in addition to finding 2 portfolio companies which went from early-stage investment to over a $1Billion at time of exit. We pray to find a few more of these and I believe a few of the recent presenters certainly have that potential.
During the event 5-6 companies (who are currently raising capital) and 1 Non-Profit present their story for 15 minutes. Approximately 40-50 participants comprised of family offices, institutions, and C-level execs join.
The goals are to:
1) Meet new high-quality people and grow your network
2) Hear solid, actionable investment ideas
3) Add value to presenting companies and/or participants where possible
4) Start to incorporate or expand your social investing/charitable giving and
5) Have a great evening
Following is information on the presenters for the Thursday, September 26 event. I would like to thank Stance for hosting at their venue and for our sponsors, www.bernstein.com.
Please remember we are not providing any investment advice or recommendations. All decisions need to be made through diligence, including prudent legal/accounting advice.
Dustin Boyer, Commercialization Manager
Dustin Boyer is a Commercialization Manager on contract at the Defense Advanced Research Projects Agency where he works with a portfolio of 200 DARPA backed small businesses and startups.  DARPA, with an annual budget of $3.5 billion dollars, is the most advanced research wing of the US Military with a mandate to create breakthrough technologies and capabilities for national security.  Over the last 60 years, the agency has funded many key transformational technologies including the internet, GPS, drones, autonomous vehicles, stealth technology, and the first SpaceX rocket.  Alan Baca, former Navy Officer (still in reserves) and Director at Bernstein will manage the Q&A with Dustin.
Andrei Cherny, Founder and CEO
Andrei Cherny, Founder and CEO of www.aspiration.com whose goal is to become the next great financial institution by marrying the best value and values proposition under one entity and aligning customers through an integrated, coherent platform delivering ethical, environmentally-friendly retail banking.
Sean MacNeill, CEO of www.reviver.com which has built the world's first digital license plate platform. They solve the tedious processes of registering, renewing, and personalizing license plates with a robust 21st-century solution which is fully interactive. By connecting DMVs and drivers with state-of-the-art technology, they want to make smart cities a reality with integrated parking and tolling.
Brent Granado, GP at https://sweetwaterpe.com/ is a secondary investor where over $20B of such transactions happen annually and the number of private companies with valuations between $300M to $20B has grown to over 1,000.  Thematically, as companies stay private longer and funds reach maturity, the available pool of these assets continues to increase. Sweetwater offers exposure to high performing companies at substantial discounts to FMV via direct secondaries, restructurings and tail-end fund interests.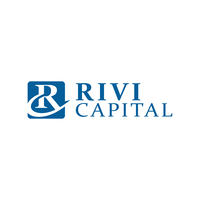 John Menzies, co-founder of RIVI Capital, a streaming investor in the precious metals industry. John and his partner bring exceptional investor discipline to an asset class that has been out of favor for nearly a decade, looking for best in class assets, management teams and balance sheets which will benefit significantly from higher metal prices.
Jim Holden, voted San Clemente citizen of the year, is the founder of www.fishforlife.org, which takes hundreds of children with special needs fishing each year, giving them a new experience, a connection with nature, and spreading love one boat at a time.

Trevor Jensen and Ken Potashner
Trevor Jensen and Ken Potashner have partnered with HSEL(High School Esports League) https://www.highschoolesportsleague.com/ to accelerate their rapid adoption as the countries largest and most robust technology platform targeting high school students. With over 1,800 high schools and 44,000 students, the eSports participation and associated financial opportunities continue to grow exponentially.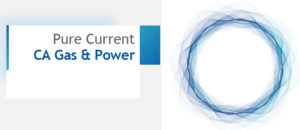 Andre' De Rosa, CEO of Pure Current, a platform for H2 Deployment across light vehicles.  The company is building on the success of its Hydrogen Mobility growth in Asia to deploy a tax-efficient Enterprise Zone corporation here in California to grow its footprint in stationary power & gas supplies.
Location
San Clemente, CA, United States